X-ES Honored by Lockheed Martin as a 2019 Outstanding Small Business Supplier
On September 18, 2020, X‑ES was recognized as one of just 20 of Lockheed Martin Missiles and Fire Control Outstanding Small Business Suppliers for our continued contributions in 2019.
For the past 25 years, Lockheed Martin Missiles and Fire Control has honored those in their small business community and has chosen to recognize Extreme Engineering Solutions (X‑ES) as a key component of their success. Lockheed Martin has stated that their partnerships with their small business suppliers are essential in Missiles and Fire Control's ability to meet their commitments to their customers.
"Extreme Engineering Solutions (X‑ES) is a Single Board Computer manufacturer that consistently goes above and beyond supporting Lockheed Martin.
One particular effort to highlight is the great level of support X‑ES gave to Lockheed Martin during a Failure Review Board (FRB) investigation last year. The product X‑ES provided was not defective, but was experiencing intermittent failures under new environmental conditions for which it was not designed.
X‑ES worked hand in hand with Lockheed Martin to design an alteration to the product that would survive in the required environment. X‑ES utilized thermal chambers at their facility to test the new board for Lockheed Martin to ensure the modification would meet the requirements of our end customer. X‑ES supported several onsite visits and visits to their sub-tiers with both Lockheed and the U.S. government.
All of the extra efforts put forth by X‑ES helped minimize any impact and provided a month turnaround to keep this line supported."
– Procurement Representative, Lockheed Martin Missiles and Fire Control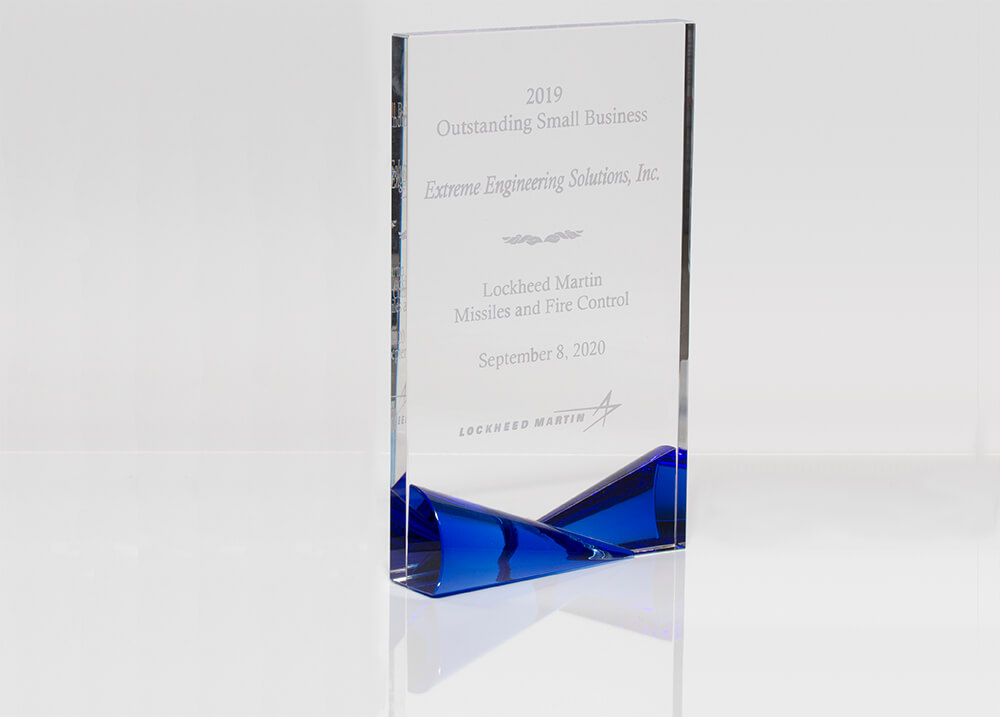 X‑ES was honored by Lockheed Martin Missiles and Fire Control as a 2019 Outstanding Small Business Supplier