Tried, Tested, and Mission-Ready
"Rugged" isn't just a marketing term at X-ES. Delivering high performance and reliability in harsh conditions is what we do every day—and we have the results to prove it.
Our engineers perform rigorous environmental qualification testing (EQT) to ensure that each product meets the demands of its target environment. They have experience testing to several military and industry standards, including MIL-STD-810, RTCA/DO-160, MIL-STD-461, and MIL-STD-704.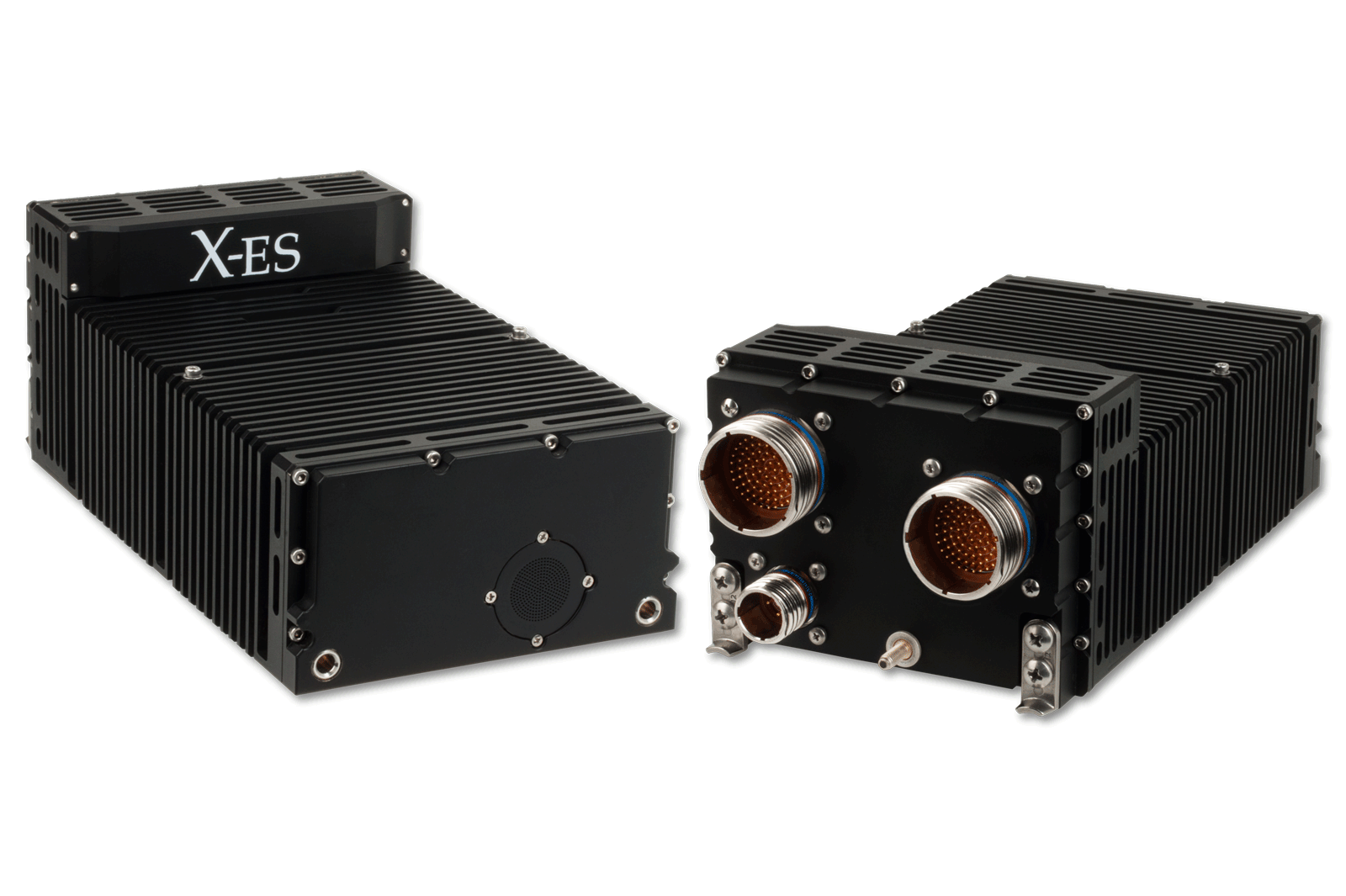 Reducing project risk with on-site testing
X-ES has an environmental testing lab at our headquarters in Verona, Wisconsin. With the exception of electromagnetic interference (EMI) testing, for which we perform tests off-site, we have full control over the scheduling of equipment, tests, and personnel. Test engineers have direct access to design engineers, making it easier to compare simulations and analyses with empirical data. Because of this integrated testing approach, we've achieved a high degree of confidence in our simulation data and designs.
Controlling costs and accelerating development
X-ES is a strong proponent of preliminary qualification testing, which allows us to find and fix many issues early in the design phase. This often results in lower costs and a shorter product development cycle. Here's how it works:
X-ES works with customers to select tests with the highest risk of failure for the design.
Engineers evaluate product performance during these tests to determine whether expectations are met or exceeded.
Engineers use test results to refine design limits and finalize qualification requirements.
Learn More About Our Standard Qualification Tests
Need Something Different?
X-ES can draw up customized test plans for a wide range of program requirements. For example, we've handled requests for the following types of tests:
Low pressure
High pressure
Rapid decompression
Fungus
Bench handling
Temperature shock
Salt fog
Sustained crash safety
Ballistic shock
Combined temperature and random vibration
Combined altitude and temperature
Waterproofness