Manufacturing
Following processes certified to ISO 9001, J-STD, and IPC standards, X-ES is proud to deliver embedded computing products that support critical missions in the toughest environments on earth.
100% US-Based
X-ES is committed to operating entirely in the United States, and our manufacturing process is no exception. All X-ES products are manufactured and tested in the US.
Our inspection, product assembly, testing, and repair services are based at X-ES headquarters in Verona, WI, where we have a state-of-the-art 60,000 sq. ft. manufacturing facility that is temperature-, humidity-, and ESD-controlled.
We partner with US-owned and -operated companies for printed circuit board (PCB) fabrication, PCB assembly, and CNC machining, working exclusively with vendors capable of meeting IPC Class 3 requirements for PCB fabrication and assembly.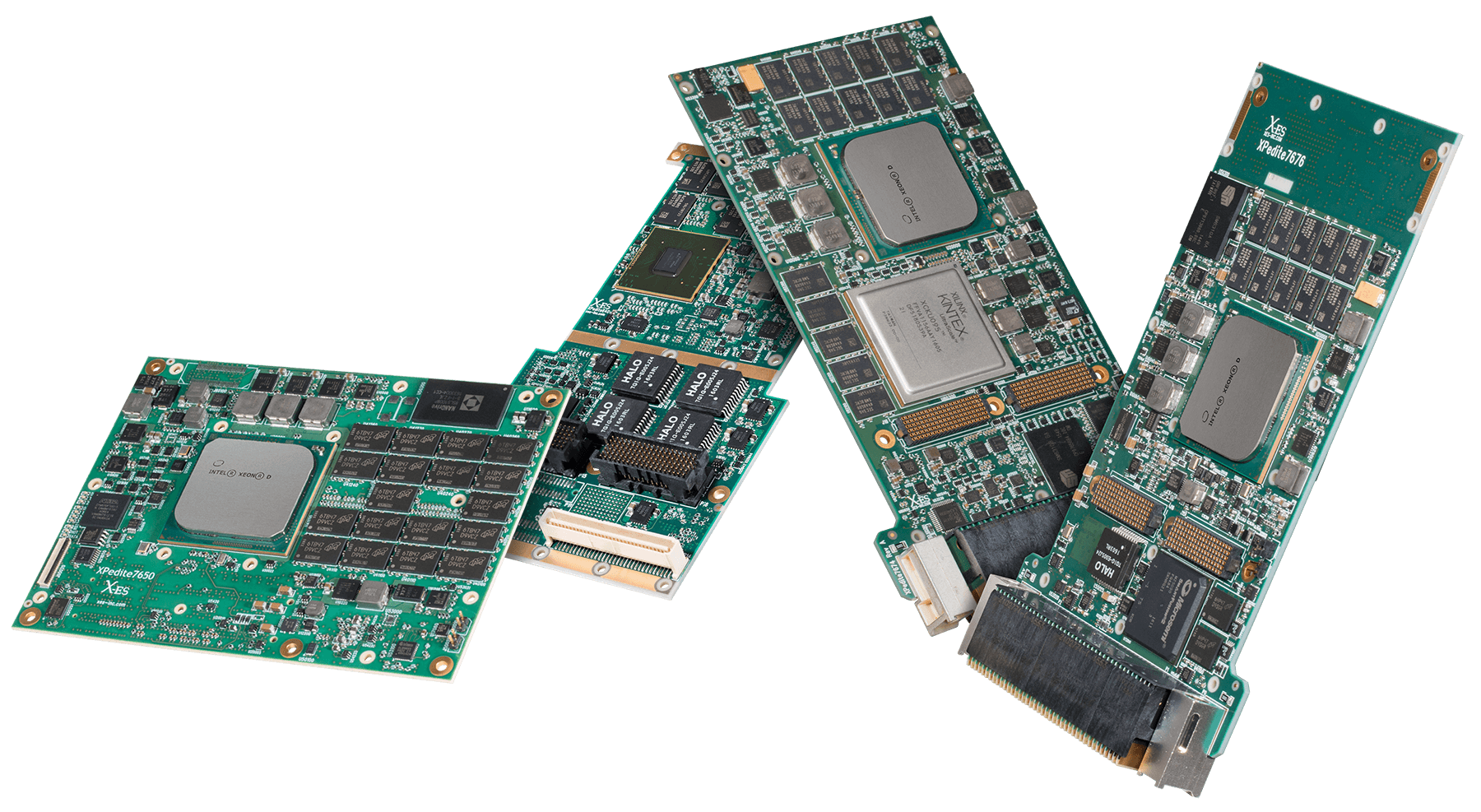 A Fast, Flexible Approach
From materials procurement to production, X-ES manufacturing procedures are optimized for speed and flexibility.
X-ES has a machine shop on site, exclusive to in-house use for quick-turn prototyping and production build. Our CNC machinists operate two full-time shifts to maximize productivity, with an automated CNC system providing additional machining and even the capacity for a lights-out third shift.
We own an out-of-house production line for PCB assembly, which gives us control over scheduling and helps us respond quickly to changing requirements, even on short lead times. We also select and procure all components in-house, significantly reducing overhead and saving time.
Because of this integrated approach, we can provide complex products and services that range widely in scale, from large production runs of commercial-off-the-shelf (COTS) modules to small quantities of custom products.
Inspection
X-ES uses multiple inspection stages to verify that our work is of high quality and meets all specified requirements.
Technicians inspect all PCBs prior to board assembly, as well as all metalwork prior to product assembly. Inspection criteria include critical dimensions and component finishes.
Test coupons for Class 3 PCBs are also inspected and can be provided upon request. Assembled PCBs are inspected with an automated optical inspection (AOI) machine.
To ensure consistent and accurate inspections, X-ES technicians are certified to multiple IPC standards, including:
IPC J-STD-001, Requirements for Soldered Electrical and Electronic Assemblies
IPC-A-600, Acceptability of Printed Boards
IPC/WHMA-A-620, Requirements and Acceptance for Cables and Wire Harness Assemblies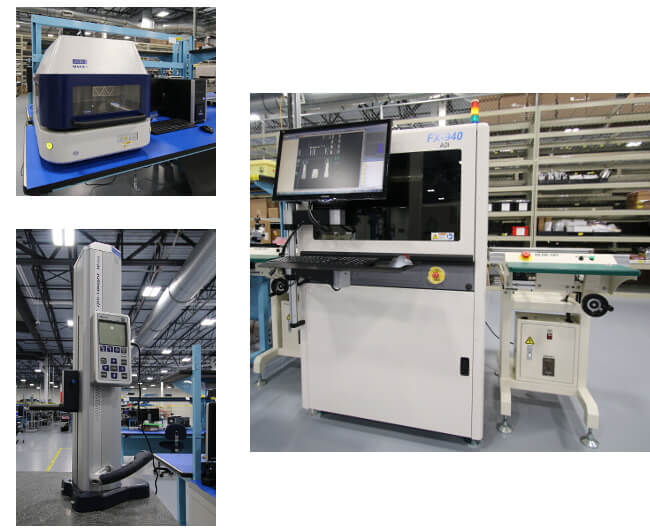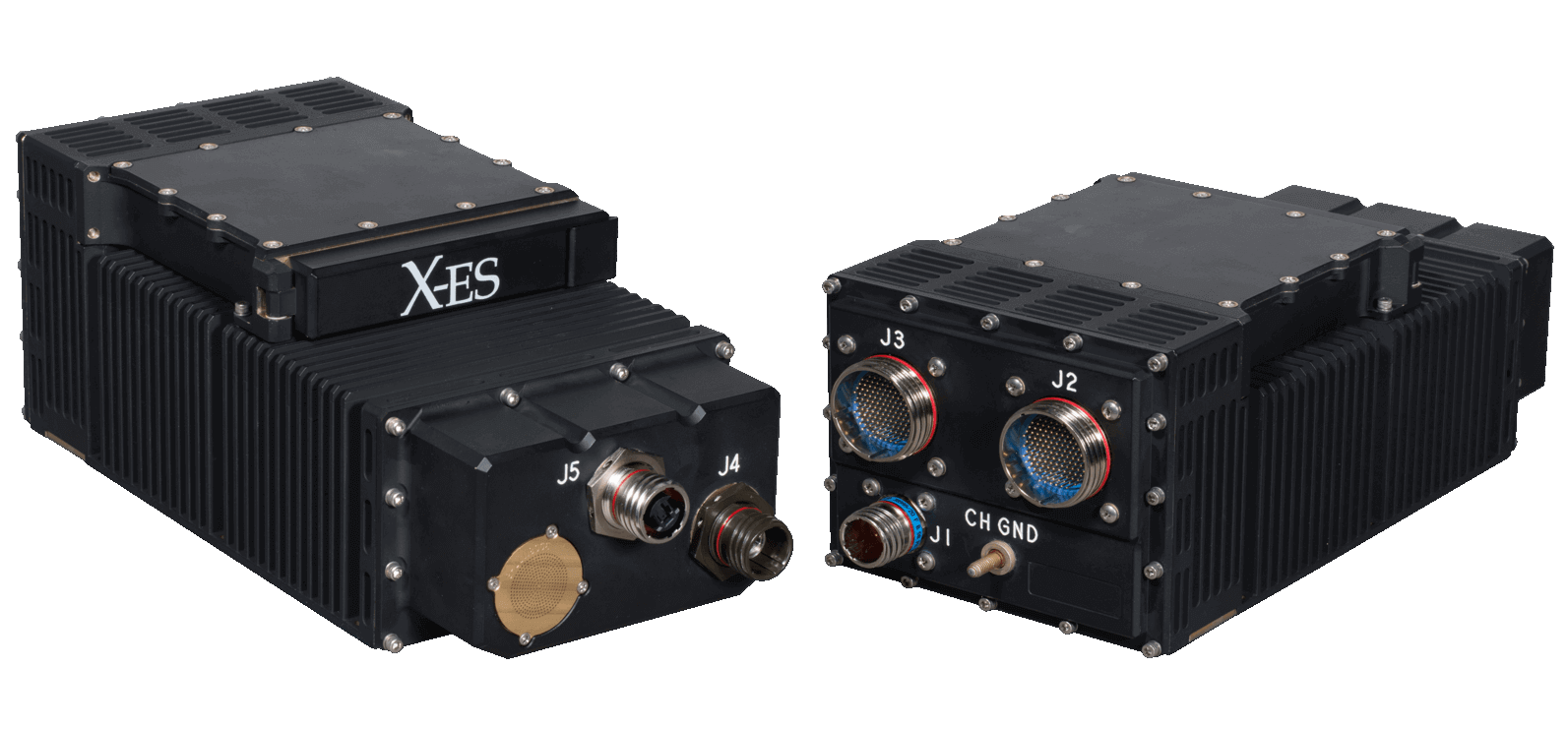 Product Assembly
Certified technicians complete all module- and system-level assembly at our facility in Verona, WI, following strict ESD handling procedures.
Built to meet one of several ruggedization levels, these assemblies range from commercial air-cooled modules in several form factors to complex conduction-cooled systems.
Specialized Capabilities
Many X-ES products require the highest levels of durability and reliability. We have experience with a number of specialized techniques to help meet these requirements, such as underfill, conformal coating, and material verification via XRF analysis.
We offer both leaded and lead-free solder processes to support customer needs for tin whisker mitigation or Restriction of Hazardous Substances (RoHS) compliance. Workstations, solder equipment, and components are color-coded to provide clear visibility and separation. Our unique numbering system separates inventory for varying component finishes, and we can refinish components to meet customer-driven mitigation requirements.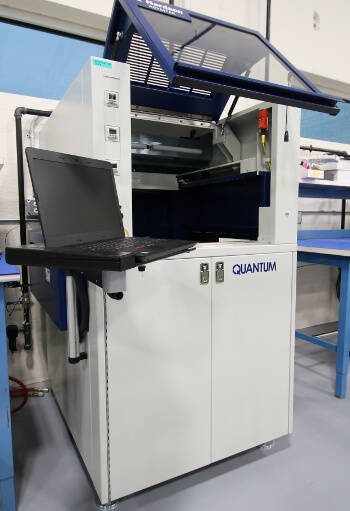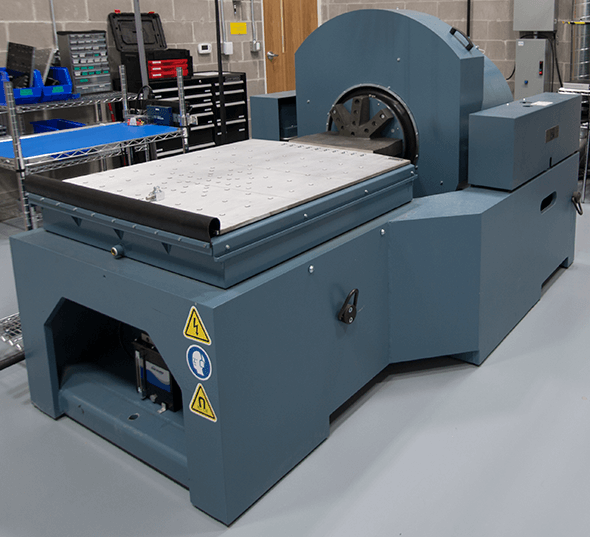 Testing
Technicians complete performance testing on every product to ensure that detailed specifications and requirements are met. All products undergo a formal acceptance test procedure (ATP), which includes thorough testing of all interfaces. We also perform environmental qualification testing (EQT) per the product's ruggedization level and acceptance criteria, which typically involves temperature, shock, and vibration testing to the relevant military or industry standards.
We complete environmental stress screening (ESS) for every deployable unit delivered. The level of ESS varies based on customer needs. If a product has components that are not rated for the product's operating temperature range, we also perform temperature uprate screening (TUS).
Rework & Repair
X-ES offers extensive rework and repair services to support customer requests and returns. Our on-site service team works closely with the engineering team on a daily basis to ensure that returns are handled swiftly and effectively. All repairs are completed in accordance with IPC J-STD-001 and IPC7711/7721 standards and meet Class 2 or Class 3 requirements.
We have in-house capabilities to rework and repair (place, remove, and/or replace):
BGAs, uBGAs, and LGAs
CSPs and traditional SMT
Through-holes
PCBs
Conformal coatings