VPX™ & OpenVPX™ Technology
As a founding member of the VPX marketing alliance, X-ES is strongly committed to the VPX™ and OpenVPX™ standards.
Powering the Next Generation
of Deployed Applications
Deployed embedded computing systems are putting information to work like never before, requiring increased bandwidth to collect, analyze, and display large amounts of data. This need for higher performance is balanced by the usual environmental considerations and size, weight, and power (SWaP) constraints.
In 2003, the VMEbus International Trade Association (VITA) launched the VITA 46 working group to develop a new module standard to meet these challenges, now known as the VPX standard. VPX was intended to spur the development of rugged commercial-off-the-shelf (COTS) modules with high-speed serial interfaces such as PCI Express and Gigabit Ethernet.
At X-ES, we played an active role in shaping the VPX standard and were among the first companies to adopt this technology, shipping our first VPX board in 2006. Today, we remain an industry leader in VPX and OpenVPX.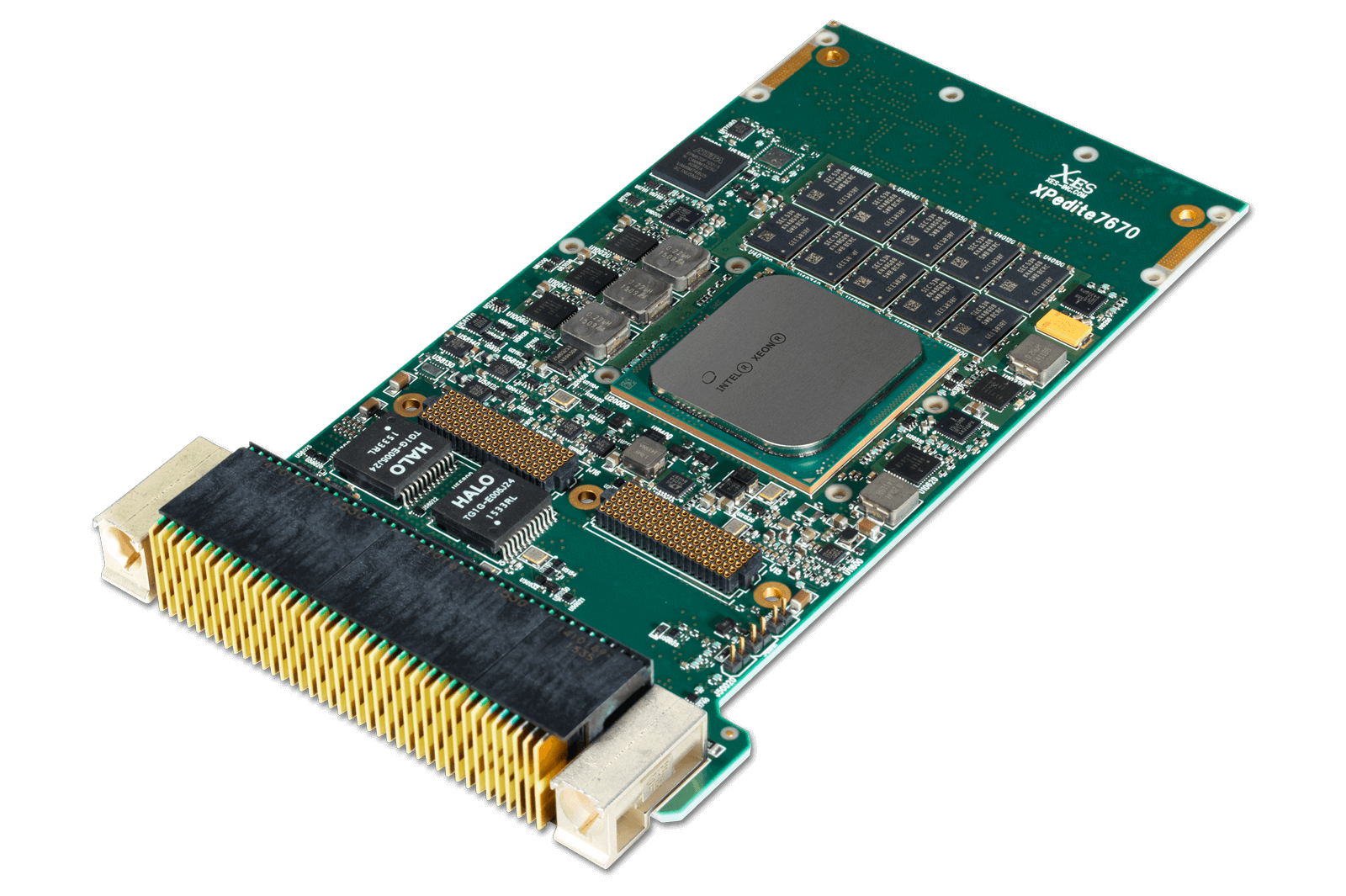 VPX (VITA 46)
VPX builds on the VME specification, which was introduced in 1981 and quickly became the technology of choice for embedded computing solutions in the defense and aerospace industries.
VPX retains VME's compact 3U and 6U formats, which are well-suited to SWaP-constrained applications. The key difference is that VPX replaces traditional VME connectors with high-performance connectors that support serial fabric interfaces. This addition of high-speed I/O allows VPX to keep pace with advances in processor technology that require fast communication.
Specifically, the VPX standard calls for:
3U and 6U formats for modules and backplanes
High-speed connector and electrical requirements
Choice of high-speed serial fabrics
PMC and XMC mezzanine I/O pin mappings
Hybrid backplanes to accommodate VME64, VXS, and VPX modules
With its support for existing mezzanines and hybrid backplanes, VPX gives integrators the flexibility to upgrade key functionality in legacy VME systems, boosting performance for advanced data processing while maintaining backward compatibility.
VPX-REDI (VITA 48)
The high-density components that enable high-speed I/O also use more power, making advanced cooling methods essential for rugged VPX designs. The Ruggedized Enhanced Design Implementation (VPX-REDI) lays out the mechanical design requirements for forced-air cooling, conduction cooling, and liquid cooling in VPX modules, providing detailed dimensions for the interface between the plug-in module and the chassis.
VPX-REDI also includes standards for the use of electrostatic discharge (ESD) covers on both sides of the board, which is necessary for military two-level maintenance strategies.
Most VPX modules from X-ES are available in both air-cooled and conduction-cooled configurations. We design metalwork for all COTS VPX products to comply with the VPX-REDI standard.
Featured VPX Processor Boards from X-ES
OpenVPX (VITA 65)
OpenVPX is a system-level specification that defines how VPX modules are connected in a number of standard system topologies.
The goal of OpenVPX is to encourage the development of interoperable COTS modules by providing a set of vendor-neutral architectural guidelines for designers and integrators.
OpenVPX defines planes and profiles.
OpenVPX Planes
OpenVPX describes five distinct planes, each representing a specific category of backplane and module connectivity:
The Utility plane is for common system services or utilities, such as power and reset.
The Management plane is for the supervision and management of hardware resources.
The Control plane is for application software control traffic.
The Data plane is for transferring data between system peers.
The Expansion plane is for transferring data between a controlling element and a separate, but logically adjunct element (for example, moving data to and from a co-processor).
OpenVPX Profiles
Profiles describe how connector pins are allocated to each plane and how modules are connected to the backplane. OpenVPX includes three types of profiles:
A slot profile shows the number and physical location of pins assigned to each plane.
A module profile extends a slot profile by adding protocol, thermal, and power requirements.
A backplane profile is a collection of slot profiles and the configuration in which the slots are connected.
Module profiles include a number of pins reserved for user-defined I/O, leaving the specific allocation of those interfaces up to the designer. This flexibility, along with the wide array of profiles, encourages innovation within the OpenVPX standard and allows the standard to evolve with new technologies.
Find an OpenVPX solution for your next project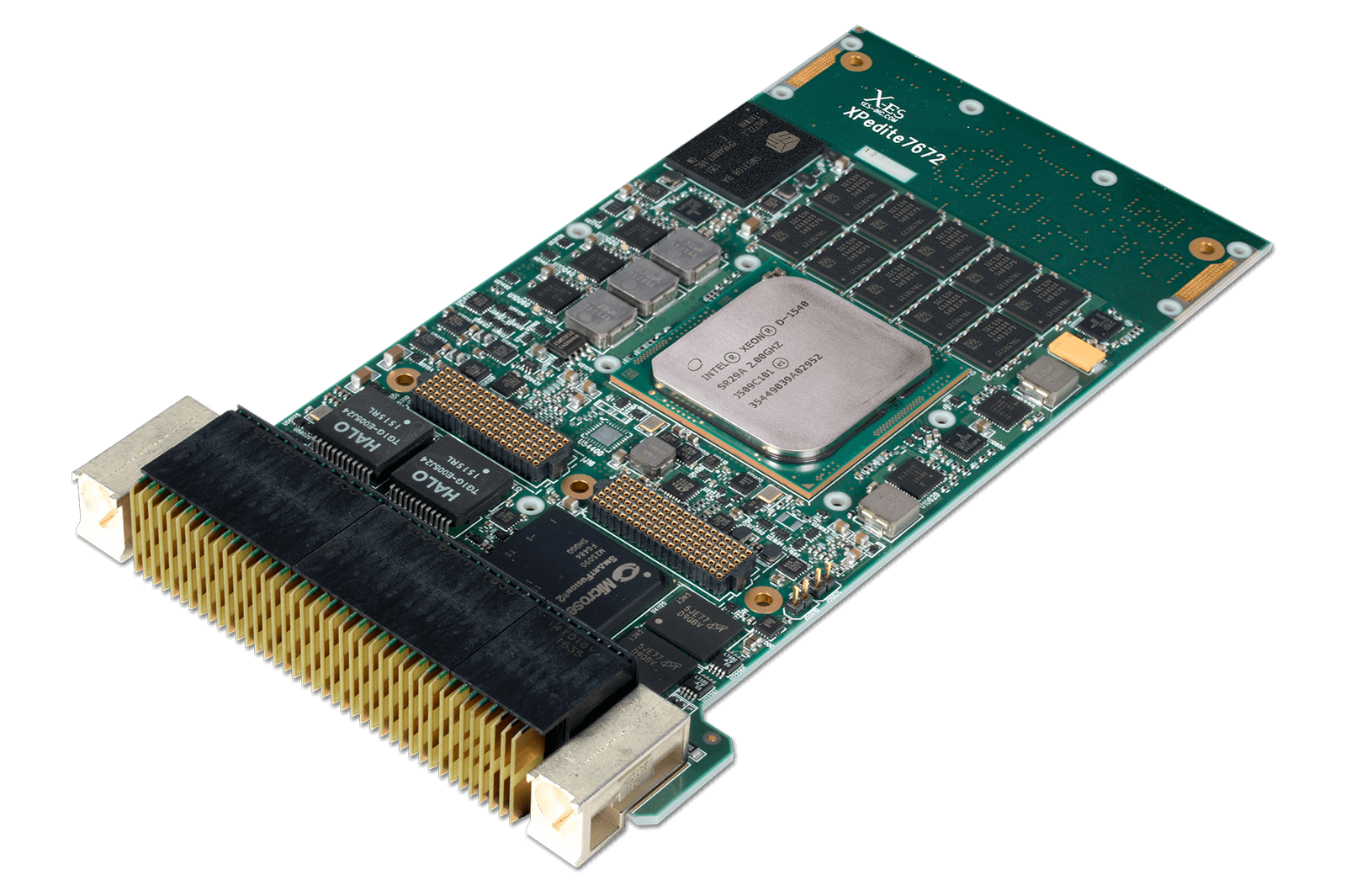 3U VPX SBC
Intel® Xeon® D-1500 family processors (formerly Broadwell-DE)
SecureCOTS™ technology
Compatible with multiple OpenVPX slot profiles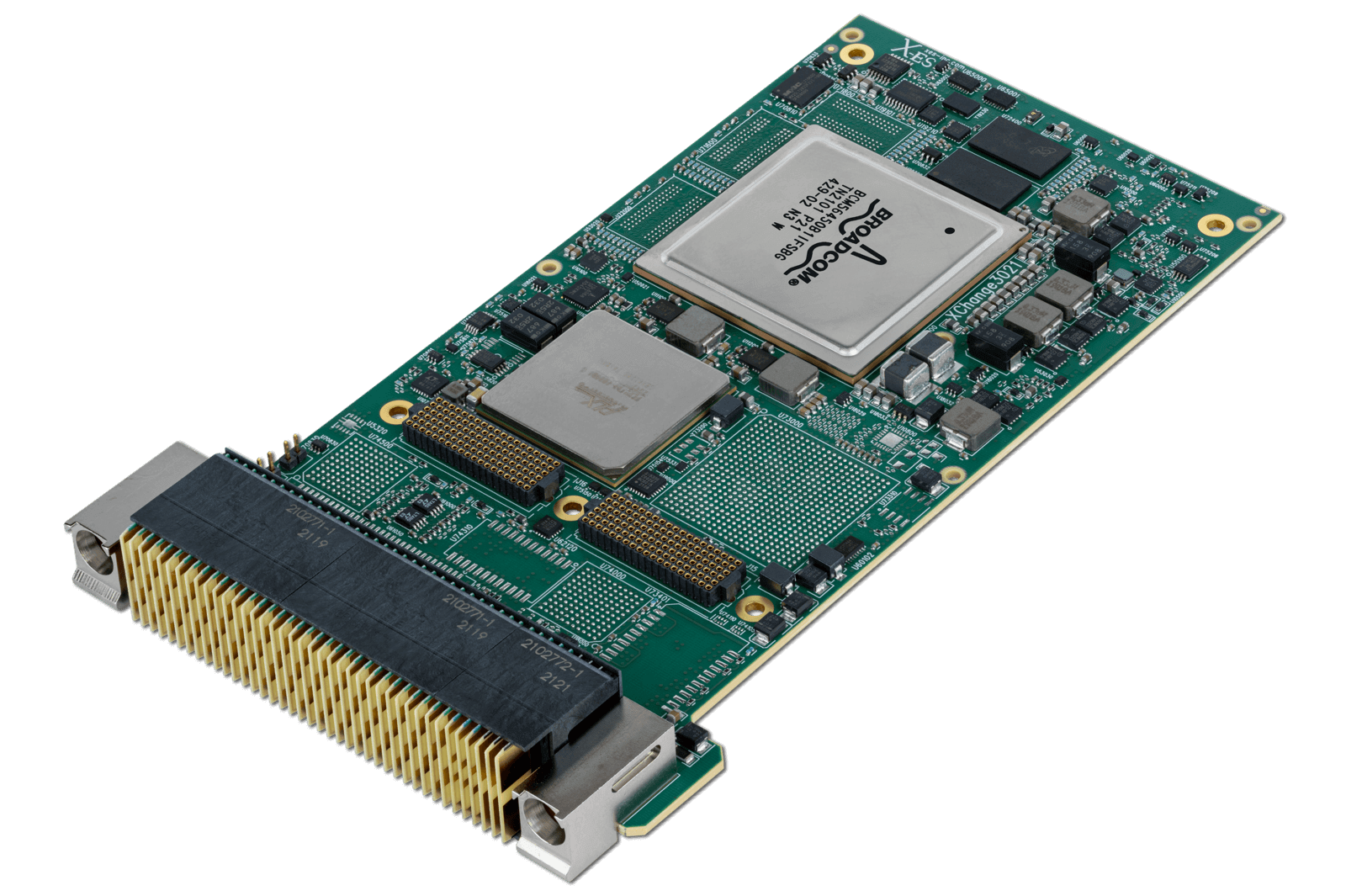 3U VPX Switch
PCI Express Gen3 and 10 Gigabit Ethernet integrated switch
Layer 2 switching and Layer 3 routing management
Compatible with multiple OpenVPX switch slot profiles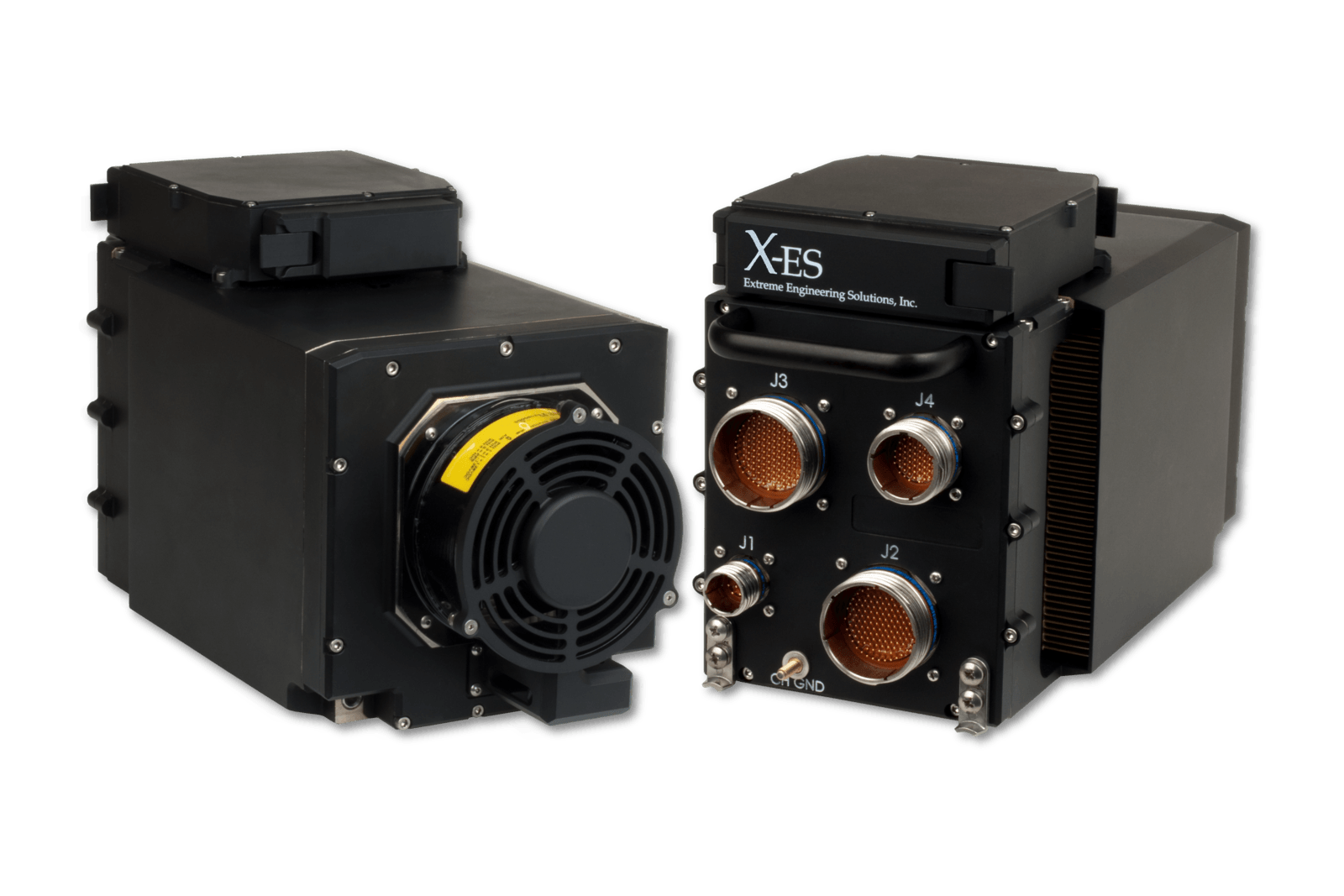 Rugged COTS System
Two quad-core Intel® Core™ i7 processors
Qualified to MIL-STD-810F, DO-160F, and
MIL-STD-461F
3U OpenVPX architecture
Tell us what you're looking for
Our VPX offerings range from COTS modules to fully custom boards and chassis. Get in touch with the X-ES Sales team today to discuss how we can help make your next project a success.
Contact X-ES Sales