X-ES Honored by Lockheed Martin as an Outstanding 2016 Small Business Supplier
On April 4, Lockheed Martin recognized X-ES as one of 32 small business suppliers out of thousands from across the nation who have made significant contributions to its Missiles and Fire Control business area's products and services.
For more than 20 years, Lockheed Martin has annually celebrated small business suppliers providing quality goods and services, and outstanding support.
"Lockheed Martin is fortunate to have incredible small business partners that help us produce superior defense systems and advanced technologies to support the warfighter", said John Varley, vice president of global supply chain at Lockheed Martin Missiles and Fire Control. "We rely on these companies every day and are glad to recognize their commitment to quality and accountability to help our industry team deliver innovative solutions to our customers."
Companies are selected based on a number of factors, including ability to consistently deliver reliable, quality parts, products, and services on time that meet contractual requirements at competitive prices, the ease of working with the supplier, the alignment of the supplier's values with Lockheed Martin's, and the supplier's ability to solve problems.
X-ES is delighted to have been honored once again by Lockheed Martin for our continuous contributions and support of their Missiles and Fire Control team, having previously been recognized for this same award in 2012.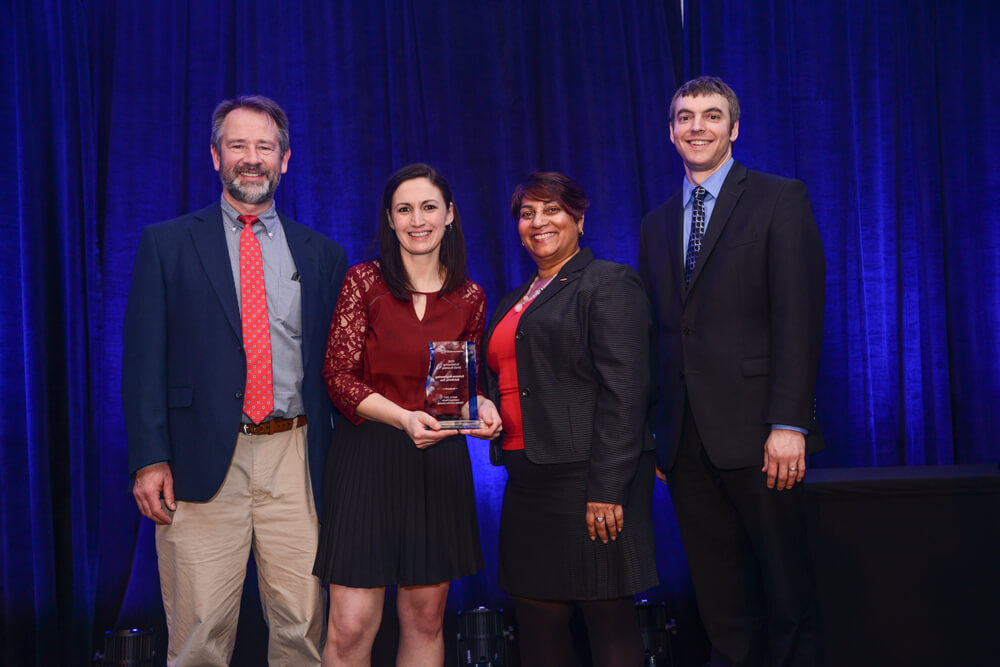 Pictured are X-ES' Bob Senko, Regional Salesman, Erin Kind, Inside Sales Account Manager, and Andrew Eley, Senior Embedded Engineer, receiving a 2016 Lockheed Martin Small Business Supplier of the Year award