X-ES Recognized by Northrop Grumman for Supplier Excellence
On March 2, 2023, X-ES was recognized as one of the top suppliers for 2022 in Northrop Grumman Corporation's global network of more than 10,000 suppliers.
X-ES earned the Top Performance Excellence award as part of Northrop Grumman's Supplier Excellence Awards to recognize top supplier partners.
"The performance of Extreme Engineering Solutions set it apart as one of the best of the best supplier partners," said Matt Bromberg, Corporate Vice President, Global Operations Northrop Grumman. "The expertise and partnership of our supplier teams across the globe demonstrates that together, we are well positioned to meet our customers' most complex mission needs."
Recognized for Performance Excellence, X-ES is vital to ensuring the Northrop Grumman team delivers advanced technology solutions with the quality and speed to meet the urgent global security challenges.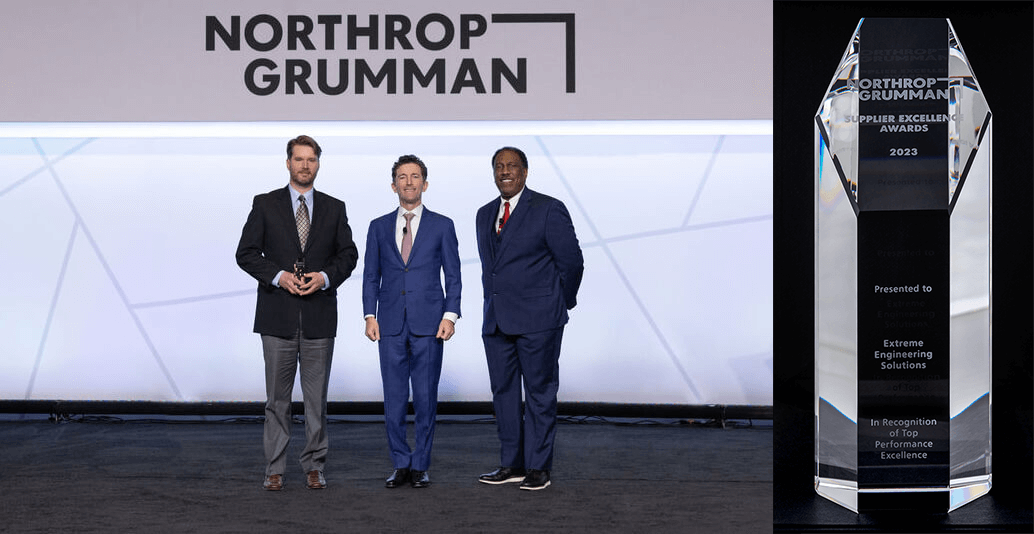 Pictured left is X-ES' Andrew Sartorius, VP of Sales & Marketing, receiving a Northrop Grumman 2022 Supplier Excellence Award