Student Opportunities
Our mission statement: X-ES strives to be the premier provider of mission-critical embedded products while delivering exceptional levels of customer and employee satisfaction. Find out more about where you might fit in to that mission.
Extreme Engineering Solutions
Make an Impact at X-ES
Extreme Engineering Solutions (X-ES) was founded by graduates of local engineering programs, and it's a tradition we continue by offering exciting co-op and internship programs to students in our area. We're proud of our strong university partnerships and offer multiple student opportunities each year to coincide with their recruiting schedules.

X-ES hires for both Spring-Summer and Summer-Fall terms. Additional part-time work beyond the initial term is possible, and several students who complete the program have gone on to work full-time at X-ES after graduation. All student positions are located at our headquarters in the Madison area.

Check out available positions below, or keep reading to learn more about who we are at X-ES and what we can do for you.
View Student Positions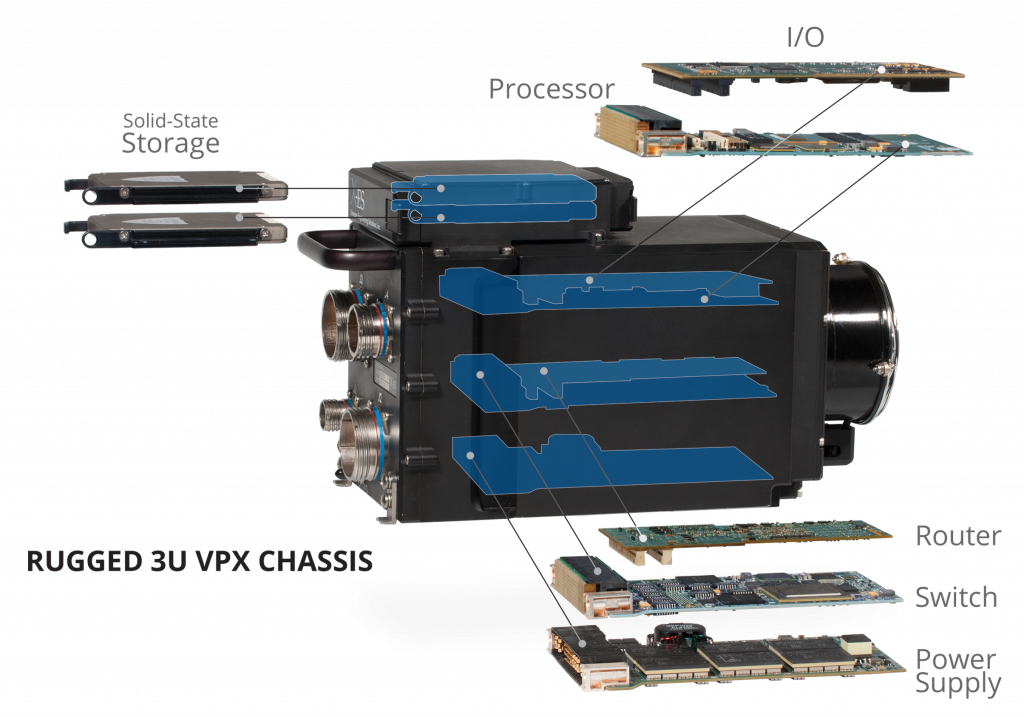 What We Do
Embedded systems are all around us, working unseen. These computers are designed to perform a specific task or small subset of tasks and can therefore be smaller, less expensive, and more reliable than discrete hardware. They run your smartphone, tell your washing machine how long to cycle, and control vital functions in your car you probably never even think about.
But some embedded systems need to be tougher than others. Many military, aerospace, industrial, and commercial applications have to function where harsh conditions over extended periods are the rule, not the exception. That's where we come in. X-ES supplies ruggedized embedded systems tested to ensure they work reliably in extremes of temperature, shock, vibration, and environment as needed.
As part of the X-ES team, you'll help us build and test computing solutions that hold up in some of the most extreme conditions on the planet.
What Makes Us Different
This isn't one of those co-ops where they send you to grab coffee and do a bunch of menial work their engineers don't feel like doing. At X-ES, we give student employees the opportunity to make direct contributions to the company's products, processes, and day-to-day operations.
We have a culture of valuing self-motivated individuals who aren't afraid to take initiative, and that extends to our student employees. You'll get practical, hands-on experience doing real work, challenging your skills and preparing you for your future career. No busywork.
We also typically hire more students than other companies—around 15 to 20 students each term—so you'll meet and work with lots of new people your own age in your own field of study. A co-op with X-ES is a great place to make friends and contacts you can carry with you after the program is over.
What It's Like to Work Here
X-ES is an industry leader, but we never want to lose the small-company attitude and spirit that got us to where we are today. That's why we think it's so important to provide a casual atmosphere where our employees feel comfortable. We work in a modern, state-of-the-art facility with no dress code and flexible hours.
We also like to have fun. Everybody works better when they can loosen up and bond as a team. Once a month, we order vast quantities of pizza for all our employees, and we celebrate sales victories with brat cookouts. We also plan events exclusively for co-ops to get to know each other better, including barbecues and ice cream socials.
There's free coffee and tea in the break room, and we regularly bring in free fresh fruit. We like to invite local food carts into the parking lot and subsidize the menu to keep lunch affordable. You'll probably be able to pick up some cheap gear because our employees are always posting good deals on electronics and other items on our internal forums.
All of these perks reinforce X-ES' culture of togetherness and openness. By encouraging each other to succeed, we grow as a company and as individuals.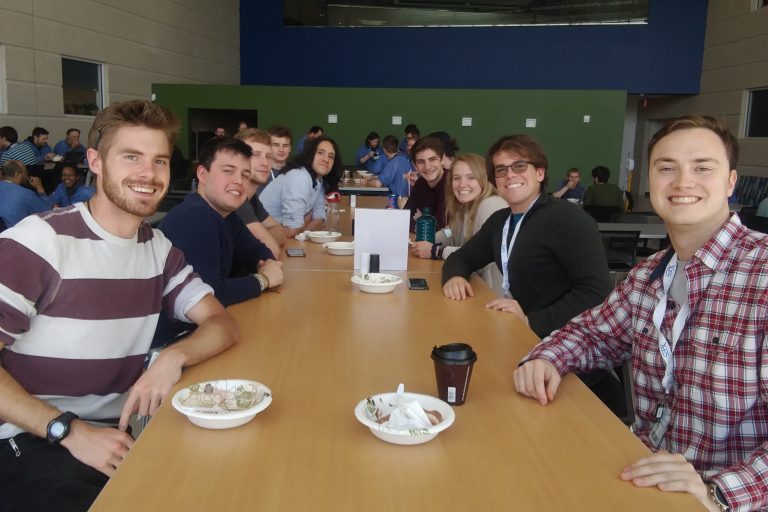 Testimonials
But don't take our word for it. Read what real former and current students in the X-ES co-op program have to say about working here and what they took away from the experience.
"…One of the Best Places That I Have Worked"
"This has been by far one of the best places that I have worked, both as a way to work on my individual skills working with embedded devices and working as a team to accomplish the same goal."
—Tim (Production)
"…Never Felt Like an Intern"
"I never felt like an intern. I started working on important projects and real problems from the very beginning. I am part of a great team that gives me just the right amount of guidance while still allowing me to figure things out for myself."
—Claire (Mechanical Engineering)
"…Everyone Is Viewed as a Significant Addition"
"Everyone that I have talked to so far has been very interested in their job and open to talking about what they do for the company, which is really cool to see. It suggests that everyone is viewed as a significant addition to the X-ES team."
—Noah (Materials)
"…Complex and Cutting-Edge Technology…"
"The most exciting part of work is the opportunity to work with complex and cutting-edge technology, which yields the kind of technical experience that even my university can't offer."
—Joseph (Production, Design Verification Testing)
"…Taught Me a Lot…"
"I have learned how to manage my time, as well as problem-solve, much better than before. I have appreciated being around very knowledgeable teammates and colleagues. Watching the way that they handle problems and deal with issues has taught me a lot and will definitely help me in the future."
—Ethan (Software Engineering)
"…A Challenging Environment…"
"I'd recommend applying to X-ES if you're looking for a challenging environment to grow and work in while having an excellent work culture."
—Erik (Applications Development)
"…Ask Questions"
"The most valuable thing I've learned so far is to not be afraid to try things and ask questions."
—Garrick (Manufacturing)
"…Treatment and Trust…"
"I've found X-ES' treatment and trust of its employees is of a level that I will make a standard when looking for full-time work. Whether it be the flexible hours, ability to work remotely, constant communication from higher leadership, or milestone celebrations, it is obvious to me that X-ES trusts its employees' abilities, work ethic, and ability to do what they do best."
—Shelby (Design Verification Testing)
Help X-ES maintain its core strength of engineering excellence. Gain hands-on experience working with advanced technologies while making direct contributions to product development.
Embedded Engineering Co-Ops assist design engineers in all aspects of board-level design, including HDL programming, signal integrity simulations, design verification testing, schematic capture, and manufacturing support.
View Position
Assist with the development, testing, and debug of power converters that operate in rugged environments–including for industrial, commercial, military, and aerospace customers.
Working closely with design engineers, Power Engineering Co-Ops perform design verification, develop test procedures, and characterize components to optimize DC/DC controllers.
View Position
Help X-ES maintain its core strength of engineering excellence. Gain hands-on experience working with advanced technologies while making direct contributions to product development.
We're seeking an Engineering Co-op who has the desire to analyze and resolve the most challenging signal integrity issues within the product constraints. The individual will work closely within the signal integrity team to analyze high-speed signals and to perform lab correlation/validation against the simulation results.
View Position
Assist with all aspects of software design related to ensuring bootloaders and operating systems run with maximum efficiency and functionality on our products.
Software Engineering Co-Ops are constantly challenged to ask whether their code can run faster or be more effective. Responsibilities include developing, releasing, stress testing, and debugging code for products that leverage the latest processing and I/O technologies. You'll be able to apply modern architecture and cutting-edge technologies to create solutions in our new engineering and manufacturing center.
View Position
Contribute to the ongoing development of web-based applications that have a direct impact on the company's engineering, manufacturing and business processes.
Working within a small, agile team, student developers gain hands-on experience implementing new projects and features, troubleshooting bugs, and continuously improving our development workflows and environments. Typical work includes the opportunity to use a range of programming languages and tools including JavaScript, HTML5, and MVC frameworks such as Symfony and Django.
View Position
Entry-Level Manufacturing Positions
X-ES is seeking a career-oriented college student to perform a variety of maintenance activities within the company. The ideal candidate will help carry out the preventative maintenance program and will conduct wide-ranging upkeep and repair actions on manufacturing machinery, building infrastructure, safety systems, and ancillary production support equipment.
View Position