4th/5th Generation Intel® Core™ i7 Processor Technology
4th/5th Gen Intel® Core™ i7
Excels in Computationally-Intense Applications
The 5th Generation Intel® Core™ i7 (formerly Broadwell-H) processor is an optimal choice for any project that requires top processing performance in spite of rugged or adverse conditions. X-ES Intel® Core™ i7 boards and systems can be qualified to MIL-STD-810F operating conditions of -40° to +85°C.
When paired with SecureCOTS technology, X-ES boards like the XPedite7572 are able to protect Critical Program Information (CPI), making it an ideal solution when stringent Anti-Tamper (AT) or Information Assurance (IA) capabilities are required alongside the dependable, high-speed processing of Core™ i7.
Reduce SWaP-C in Boards and Systems
X-ES boards and systems that are based on the 5th Generation Intel® Core™ i7 are capable of high-performance computing and are able to maximize networking performance. Including features such as an integrated PCI Express switch with Non-Transparent Bridging support enables direct communication with other Intel® processors, without requiring a separate switch module in the system.
Rugged systems utilizing 4th Generation Intel® Core™ i7 processor technology, like the XPand6208 from X-ES, provide advanced processing and networking, all within a compact, COTS-based system framework.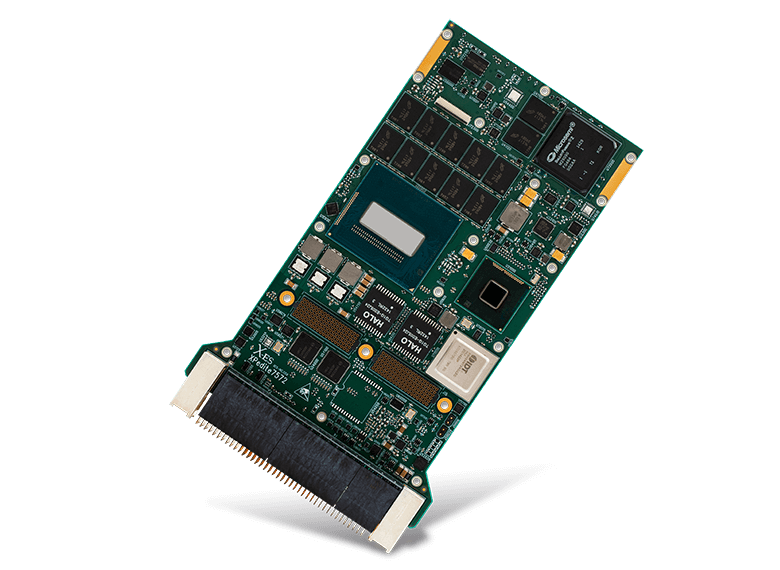 Featured 4th/5th Gen Intel® Core™ i7 Products