Introducing the XPedite2570 with Xilinx Kintex® UltraScale™ FPGA
Extreme Engineering Solutions (X-ES) introduces the XPedite2570, a rugged FPGA processing module with a high-speed optical front-end interface.
Equipped with an integrated Xilinx Kintex® UltraScale™ FPGA, the XPedite2570 optimizes both cost and performance for high-bandwidth embedded computing applications such as packet processing, signal processing, and DSP-intensive applications.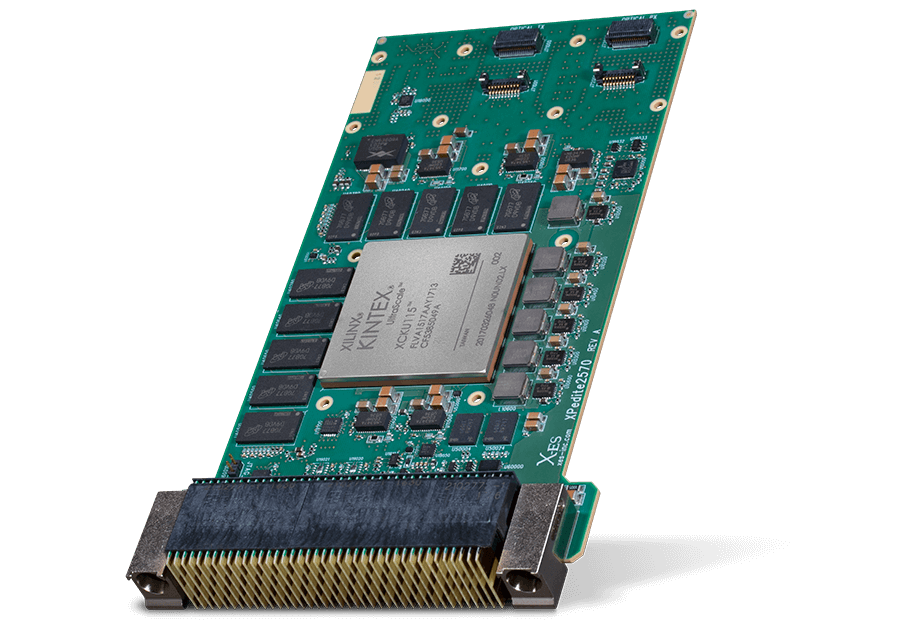 Xilinx Kintex® UltraScale™ FPGAs
Great Performance Without Great Cost
The XPedite2570 is a high-performance, conduction-cooled 3U VPX FPGA processing module based on the Xilinx Kintex® UltraScale™ XCKU115 FPGA. The Xilinx Kintex® UltraScale™ family of FPGAs provides the best price/performance/watt at 20 nm, as well as the highest signal processing bandwidth for a mid-range device.

Ideal for programs that need to optimize both cost and capability, the Kintex® UltraScale™ XCKU115 packs over 1.4M system logic cells, 5,520 DSP slices, and 75.9 Mb of block RAM into a cost-effective package. It also provides a straightforward upgrade path for legacy systems, offering up to 40% power savings compared to the previous generation of FPGAs.
Optimized for High-Bandwidth Applications
The XPedite2570 is a reconfigurable FPGA resource designed to meet the demands of high-bandwidth applications. On-board features include:
12 rugged, protocol-independent fiber optic transceivers operating at up to 10.3125 Gb/s
8 GB of DDR4 ECC SDRAM in two channels capable of up to 38 GB/s aggregate bandwidth
Several options for high-performance backplane I/O, including a x8 PCI Express Gen3 interface, dual GTH transceivers with a maximum data rate of 16.375 Gb/s, and up to 44 LVDS transceivers for user I/O
Application Developers Can Hit the Ground Running
X-ES' board support package for the XPedite2570 includes an FPGA Development Kit for Xilinx Vivado complete with a reference design, IP Integrator IP blocks, HDL, test benches, and Linux drivers, so developers can jump right into application development without having to work through hardware integration issues.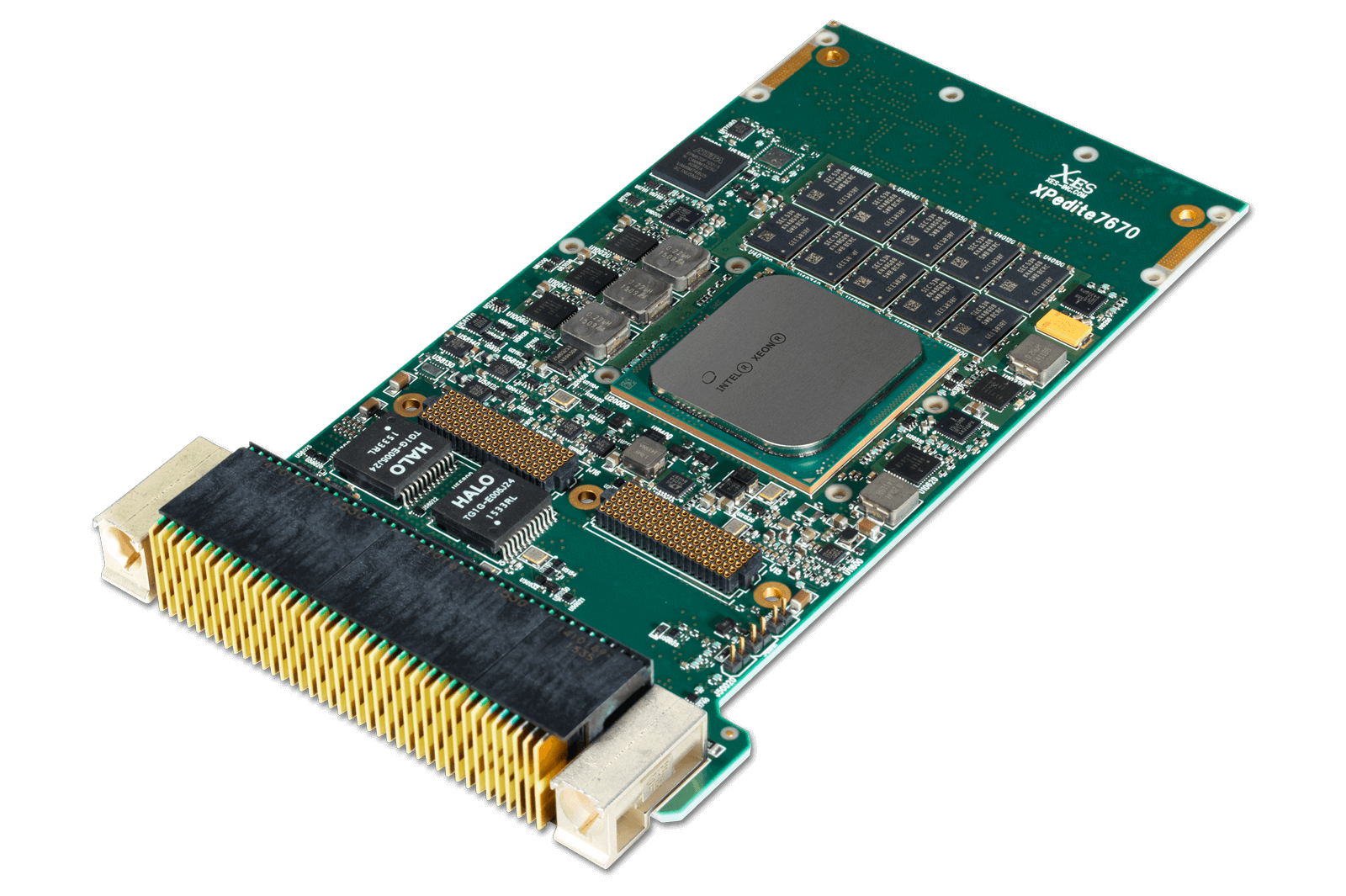 Build a Rugged COTS System with Compatible X-ES Products
For lower development costs and faster deployment, pair the XPedite2570 with a 3U VPX single board computer (SBC) and install them together in the XPand6215, a Commercial-Off-the-Shelf (COTS) rugged system designed to meet the rigorous standards of MIL-STD-704F and MIL-STD-461.
The XPand6215 can support several SBCs from the XPedite767x product line, such as the XPedite7670. This family of high-performance SBCs is based on the Intel® Xeon® D processor, which provides up to 16 Xeon®-class cores in a single, power-efficient System-on-Chip (SoC) package.