X-ES Reveals Their Latest Extremely Rugged, Small Form Factor (SFF) Embedded System
The newest Small Form Factor (SFF) rugged embedded system from Extreme Engineering Solutions (X-ES), the XPand6052, is now available. This small system combines the computing power of the Intel® Core™ i7 processor-based XPedite7450 COM Express® mezzanine module with the high-performance networking and communications capabilities of the XPedite5205 XMC/PMC Embedded Services Router (ESR).
High-Performance Processing in a Compact Package
The conduction-cooled XPand6052 combines the XPedite5205 high-performance router and the XPedite7450 Intel® Core™ i7 quad-core general-purpose processor in a compact, Small Form Factor (SFF) system with plenty of computing power for a diverse array of embedded and commercial applications.
The XPand6052 is the second generation of X-ES' popular XPand6000 Series of Small Form Factor (SFF) chassis. While maintaining the compact design of its first-generation XPand6000 legacy, the XPand6052 improves modularity, thus providing a flexible basis for derivative designs, while reducing assembly complexity. The XPand6052 further enhances the EMI and environmental performance of this diminutive chassis.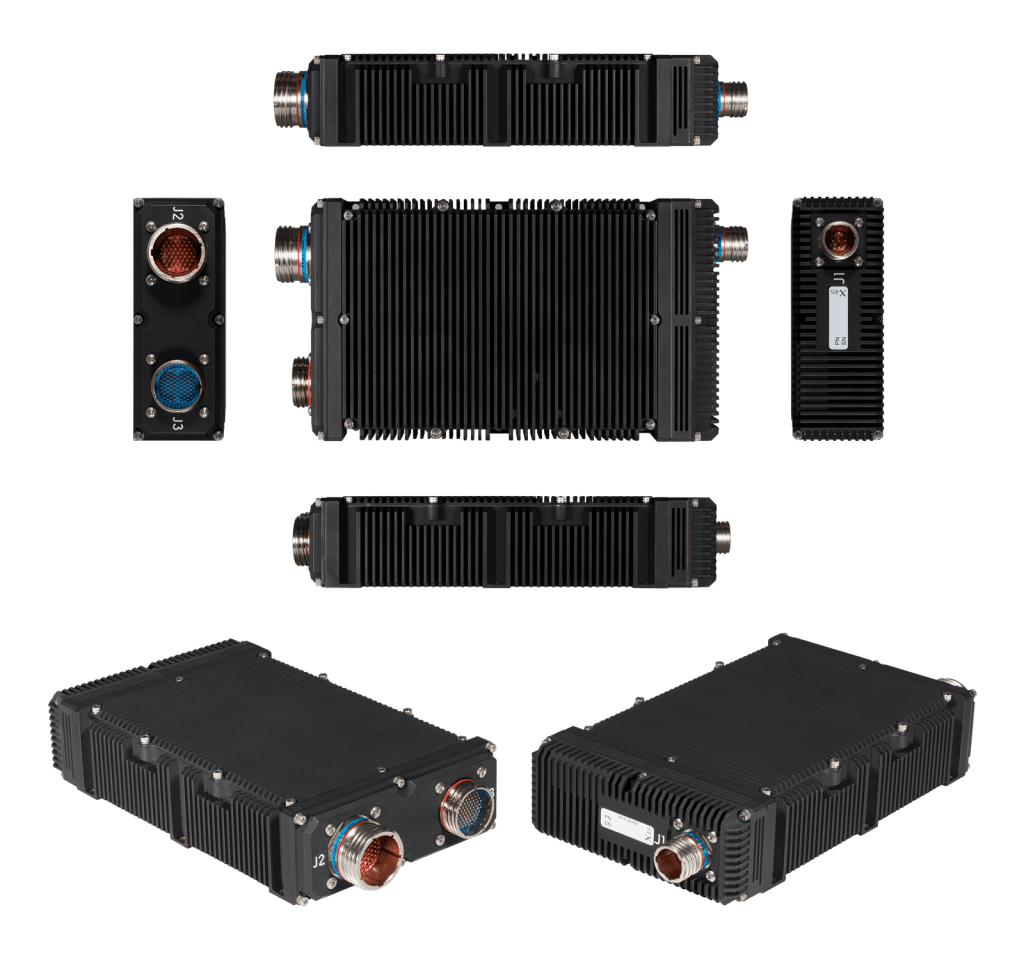 Rugged Design with Versatile I/O Options
To ensure the highest caliber of performance and reliability under duress and adverse conditions, the XPand6052 COTS system has been comprehensively designed to meet or exceed the demanding military specifications of MIL-STD-810 and DO-160.
This rugged and trusted design has also been thoroughly tested on-site at X-ES' Middleton, WI facility, as well as at independent US-based labs to certify compliance with the exacting standards it was designed against.
The XPand6052 has been tested against the rigorous environmental requirements of MIL-STD-810 for vibration, shock, humidity, contamination by fluids, storage and operating temperature, altitude, temperature variation, and the EMI requirements of MIL-STD-461G.
With separate XPedite5205 routing and XPedite7450 processing elements, the XPand6052 provides integration versatility for system designers.
The XPand6052 provides an abundance of XPedite7450 processor I/O, including two USB 2.0 ports, two configurable RS-232/422/485 serial ports, DisplayPort and VGA graphics ports, and two 10/100/1000BASE-T Ethernet ports. The XPedite5205 router adds four 10/100/1000BASE-T Ethernet ports, along with two RS-232 serial ports. The XPand6052 also provides up to 64 GB of internal SATA-accessed storage.
As a flight-qualified system, XPand6052 supports a MIL-STD-704A-F 28 VDC power input that is ideal for use on many types of aircraft. In addition to its airborne-optimized feature set, XPand6052 is suitable for many other applications, including harsh ground conditions and in-vehicle use.
XPand6052 System and Integrated Components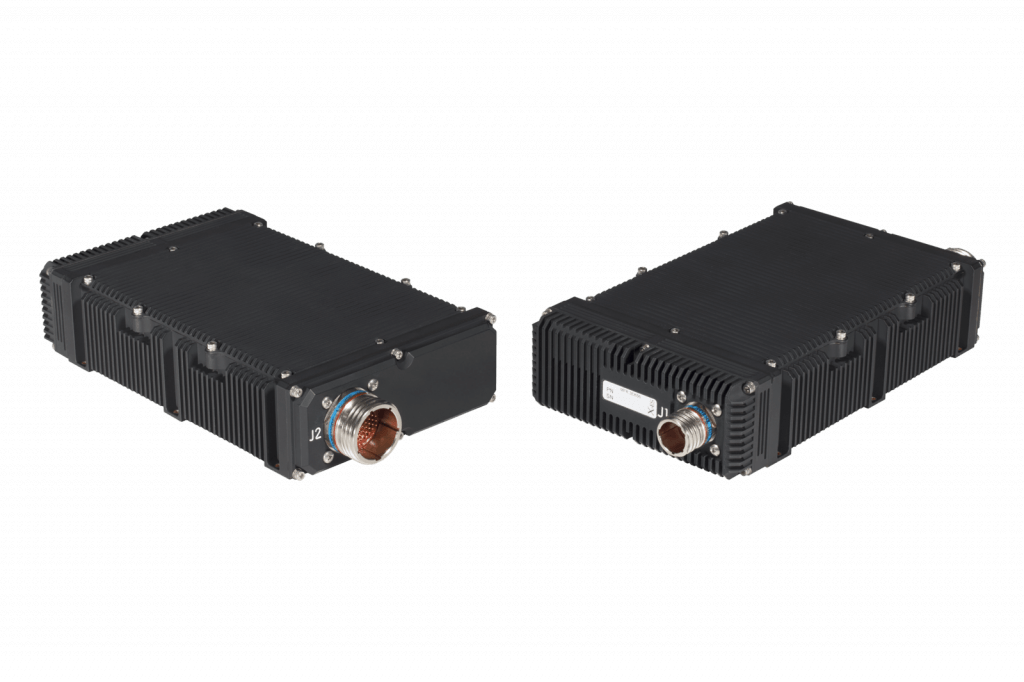 Small Form Factor (SFF) System Featuring XPedite5205 Running Cisco IOS® and XPedite7450
View XPand6052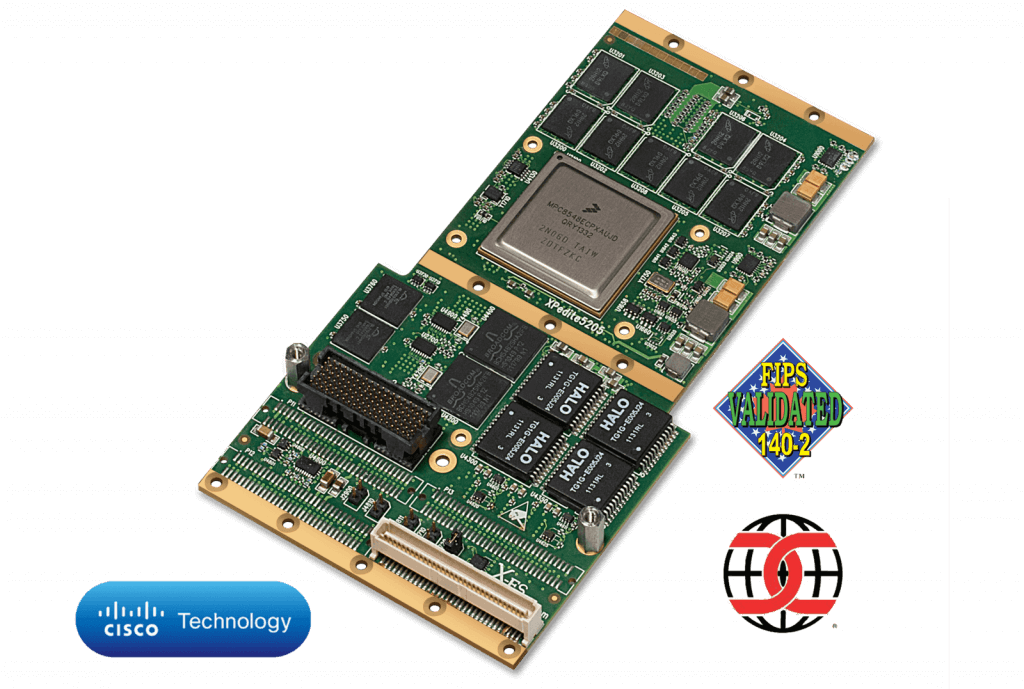 Embedded Services Router (ESR) with Cisco IOS® on an XMC/PMC Mezzanine Module
View XPedite5205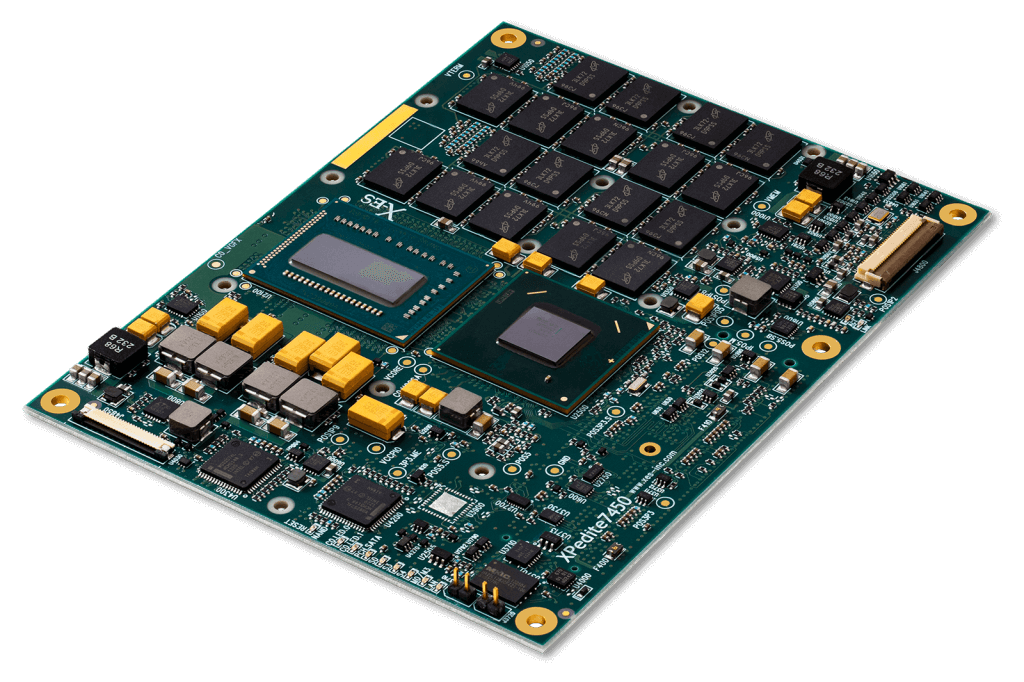 Intel® Core™ i7 Processor-Based Rugged Basic COM Express® Mezzanine Module
View XPedite7450