Products
3U VPX RTMs
X-ES 3U VPX Rear Transition Modules (RTMs) enable I/O expansion for a variety of products, such as 3U VPX SBCs and switches. Features include access to up to fourteen Gigabit Ethernet ports, micro-DB-9 connectors, RS-232/422/485 serial, SATA, DisplayPort interfaces, and USB.
Compare Products
Hover over a product and select Compare to add to comparison set.
Clear all
Compare
End of Life RTMs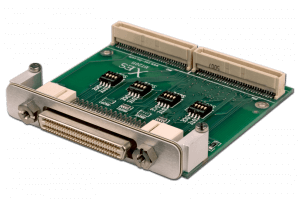 Looking for End of Life (EOL) and Not Recommended for New Designs (NRND) products?